32
Hi everyone I'm Alexandre I'm 15 yrs old, I'm from Angers and today we are in English lesson to study the language oral prononciation and written comprehension so we are writing for you. Tell me more about you if you want in the blog, like what kind of lesson do you study and also what kind of music you listen to.
I live next to a high school, I put the picture below, and also a picture of a rapper which I love listening to, Kendrick Lamar, I love, for exemple, his album Section.80 .
And now here's a picture of my city, Angers!
I study in a high school in the north of Angers called Jean Moulin.
We study maths, english, french and spanish,
economical, physical, and chemical sciences, history, geography, and also biology.
I put a picture of the school below.
Out of school I love chilling out with my friend and do nothing
or also playing video games with them.
I also like playing video games alone,
I have a Playstation 3 and play mostly to Grand Theft Auto but there are lots of other games.
I also like reading mangas as Dragon Ball, One Piece or GTO.
Here's a picture of one of those: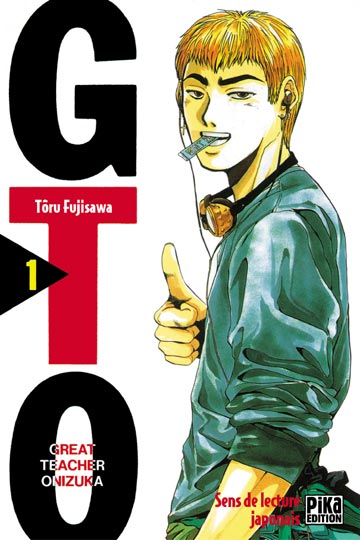 Comments
page revision: 4, last edited: 18 Apr 2016 21:30