B. Ronan
Comments
Hello. My name is Ronan Baunez & I'm 15 years old.
I was born on the 16th of June 1996 in Angers in the west of France.
I've got 1 brother and 1 sister & their names are Simon and Lorrie.
My mother's name is Helene and my father's name is Jerome.
I've got 1 cat and 1 fish.
I'm fond of playing sports & I practice handball in a club.
I'm in the lycee Jean Moulin in angers.It is a techic lycee.
I go to school at 8 am. I've got one hour or sometimes two to eat at midday. And I return home at 5 or 6 pm.
At school I study Mathematics, PE, economics, history and geography, physics, chemistry, and biology.
I have chosen one option (CITech), it is technical subject.
I study three languages, English and Spanish and Frensh.
French is very dificult but I like it. I'm fond of Spanish because the teacher is good and very funny.
My favorite subject is PE. At the moment I play handball for the subject but before I did swimming.
Weekend - 10 December:
On Saturday I went to a jobs & training forum in Angers the morning because I don't know my job.
I love sport and in these forum I saw lot of job in sport. It was very interesting.
In Wales what job there is in Sport ? Do you know your job in the futur.
The after noon I saw my brother. He was playing a football match in Mazé. His team won the match.
Then on Sunday, with my family, I decorated our Christmas tree it is red and yellow and I decorated my house too.
At midday, today, my family invited all our friends around for a meal. And with my friends I went fishing but it was rainning.
My friend caught a pike of 45 centimeters long.
CHRISMAS HOLIDAY:
The frist first week end of Chrismas holiday I prepared new year's eve with another familly.
The frist week I went to my aunt's for three days in "Vendée"with my familly.
I saw the see sea but I did not swam because the water is very cold.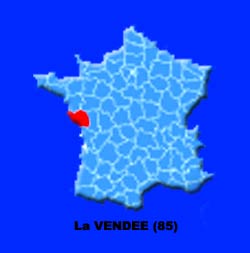 The seconde week end I celebrated Chrismas with familly.I had lot of presents especially a computer.
The On Sunday I went to cinema and I saw "Intouchables", a french film. It was a good film and very funny.
The history of "Intouchable" is an handicap and and an ex-covict.The ex-covict is the home health aid of the handicap because he is tetraplegic.
The seconde week I rested to at my house, I played video games and I did my homework.
I celebrated new years eve with my cousins. It's very good, I did a fireworks at midnight. After I did a battel of cotillon.
After New Year's Eve, I saw all my familly (my grand parents and my cousins). Then, on the Sunday and the Monday I wished everyone I know a happy new year.
Sorry, but I didn't write a text this week because my French teacher had been absent for 5 weeks and she gave us a lot of homework to do.
This weekend I played handball in the Anjou Cup championshio and my team and I won both matches (27-20 and 28-26).
The second match was very difficult. We are now in the the semi-final.
Week end of the 21 and 22 January:
The saturday I played handball in "Doué la Fontaine" with the best teams.
In the night, my grandparents went at home and I ate the "cassoulet".
TheCassoulet is a typical French meal.
It was invented in Castelnaudary in the south of the France.
The cassoulet containing meat (typically pork sausages, pork, goose, duck and sometimes mutton),
pork skin and haricot beans.
In France, there is speciality culinary:
The "choucroute", is a speciality Alsatian composed of cabbage, Delicatessen( sausages of Frankfort, Mortau, Parked of pork) and potatoes.
The snail of Burgoyne and the beef of Burgoyne are 2 speciality of Burgoyne. The snail is covered with a mixture of butter,parsley and garlic.
The beef of Burgoyne is a stew of beef cooked with red wine and with side dish of mushroom, onion and lardon.
The "tartiflette" is savoyard meal composed with potateos, lardon and onion. At the top there is a roblochon dissolve.
There is an other speciality savoyard the fondu savoyard. In these fondu there is mixture of cheese in the which we dip a bread.
the mixture of cheese is composed of 4 cheese ( comté, beaufort, The gruyère of savoie and the emmental of savoie).
the fondu was created in 1974.
It is a meal popular in france.
There is an other fondu the fondu of burgoyne. It is composed of beef dip in the mixture of oil and wine.
My **Easter holidays of paque:**
In the first week I did my homeworks because I have a lot of homeworks and I finished it is very cool.
the second week I went in Correze in the center of france.
In Correze I rode a bike and and I walked a lot because in Correze there is lot of montains.
I visited a castelle and muse home a home museum.
page revision: 33, last edited: 26 Apr 2012 09:30