Raphaël A's favourite movies & music
I would like to present my favourite group of music and my favourite movies
MUSIC
My favourite groups are LMFAO and black eyed peas
LMFAO is an American duo founded in 2006 in Los Angeles
Composed by: Stefan Kendal Gordy born in the 3rd september 1975 (Redfoo),
and Skyler Ashton Gordy born in the 23rd august 1986 (SkyBlu).
Their musics are about alcohol, sex and partying. They define their style same as "Country Rap".
The group's name comes from an Internet conversation between SkyBlue and his grandmother.
At the base, the group's name should be Sexy Dudes.
Their grandmother said LMFAO
LMFAO is an acronym whitch said Laughing My F* **English A* **Off,
which can be translated in French by: Rire à se taper le c— par terrer (the French equivalent is PTDR).
Their most popular singles are Party Pock Anthem, Sex and I Know It, Champagne Shower, I'm in Miami Trick ,…
On the photo it's Stefan Kendal Gordy and Skyler Ashton Gordy
My second favorite group is black eyed peas
The Black Eyed Peas is an American group composed by will.i.Am, apl.de.ap, Fergie and Taboo and their style of music are electro, dance, R & B, soul , funk, Latin and jazz.
Name : William James Adams
Born : 15 mars March 1975 in Los Angeles Californie California (USA)
Activity : singer, producer,…
Name: Allen Pineda Lindo
Born: 28 novembre November 1974 Angeles City,
Mother country: Philippines
Activity: singer
Name: Stacy Ferguson
Born: 27 mars March 1975 (36 ans), Hacienda Heights Californie California
Mother country: États-Unis United States
Activity: singer
But Fergie has left the group of the black eyed peas because she wants to has have a child.
Name: Jaime Luis Gómez
Born: 14 juillet July 1975 (36 ans), Los Angeles, Californie California
Mother country: États-Unis United States
Activity: singer, DJ
Their famous singles are Don't Stop The Party, I gotta feeling, Whenever,…
MOVIES
My favorite movies are la grande vadrouille Gladiator and the series Alerte Cobra
1st movie
La grande vadrouille is an old movies released the 1st of December 1966 it's the 5th good best movies in France.
Director: Gérard Oury
Scenario: Gérard Oury
Main actor: Bourvil ( Augustin Bouvet), Louis de Funès (Stanislas Lefort), Terry-Thomas, Claudio Brook, Mike Marshall, Marie Dubois
Mothers country: United Kingdom and France
Kind: Comedy, Adventure, War
Duration: 132 minutes
Summary:
Two British pilots fall on Paris in 1942, one in the lodge of conductor Stanislas Lefort, the other on the caffolding's painter Augustin Bouvet.
And now our two unfortunate French are in the resistance.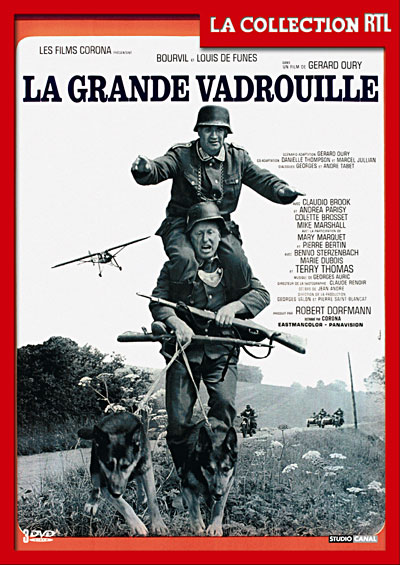 2nd movie Gladiator
Gladiator it's an Anglo-American adventure movies anglo-americain of by Ridley Scott, going out in 2000.The movies had won five five Oscars in 73rd ceremony whose the best movie and the best actor for Russell Crowe.
Résumé Summary
The son of Romian Emperor Marcus Aurelius and ordered the execution of General Maximus, the most faithful supporter of his father. Maximus escapes his assassins but fell to a slave trader. It He is sold to Proximo gladiators. His donnation domination and his courage maked the idol of the bullring …
Realised by : Ridley Scott
With: Russell Crowe "Maximus", Joaquin Phoenix "Commodus", Connie Nielsen "Lucilla", Oliver Reed "Proximo" ,
Richard Harris, Derek Jacobi, Djimon Hounsou, David Schofield, John Shrapnel, Tomas Arana.
Style: Action,Peplum, Adventure, Dramatic
Country: USA, England
Presentation of the actors:
Maximus Decimus Meridius (played by Russell Crowe)
Hispano-Roman general admired by his men, he was in favor of Marcus Aurelius, and Lucilla, the daughter and sister of the Emperor Commodus.
He lived with his wife and his son in Trujillo in Spain. After the last battle against Barbarians.
Marcus Aurelius asks Maximus to become the "protector of Rome," for since Rome had become a republic.
When Commodus learns of his father's intentions, he kills him and becomes his successor.
Maximus refuses to make an alliance with Commodus, and he ordereds his death and that of his family.
Maximus escapes to from his execution. And he is slave and in the last combat he killes Marcus Aurelius, before his death in the Coliseum.
Commodus (played by Joaquin Phoenix)
Ambitious young man Commodus loves his sister (Lucilla) and kills his father (Emperor Marcus Aurelius), he wants to be emperor so he is becomes emperor. He asks to Maximus if he wants to serve him.
He refuses and Commodus orders his execution.
He beleives Maximus to be dead but he is in life alive. He returneds in triumph to Rome.
Commodus discovers Maximus is the most famous gladiator of Romes. He decides to challenge him in combat in the arena. Maximus kills Commodus.
Marcus Aurelius (played by Richard Harris)
He decides to give general Maximus Decimus the right of succession to him. He doesn't wants to give power to his son. Angry, Marcus 's son kills him and takes his title.
Lucilla (played by Connie Nielsen)
Daughter of the Emperor Marcus Aurelius and sister of Commodus. She loves Maximus for many years and Commodus loves her sister.
My third movies is a germain serie it's Alerte Cobra
The series describes the highway judicial police higtway. The first 4 seasons were in west of Berlin, and since season 5 the series's place is near Cologne.
The the main characters are two policemen, who form the team "Cobra 11".
The missions of the Cobra 11 team are first to solve crimes and stop the people responsibles of for the crime.
A second series of Cobra (Alarm für Cobra 11 - Einsatz für Team 2) was released in Germany, with the characters of Frank and Susanna Von Landitz Traber,
replacing Tom and Semir when they are on vacation and who run both team Cobra 12 teams.
Since 24 season, this team is and Semir Ben Jäger Gerkhan.
Original tittle: Alarm für Cobra 11 -Die Autobahnpolizei
French tittle: Alerte Cobra
Type: policiary serie police drama
Creator: Hermann Joha
Mother country: Allemagne Germany
Number of season: 17 (in france) 31 (in germany)
Duration: 45/50 minutes
page revision: 54, last edited: 05 Mar 2012 11:24