Raphaël A's place
Comments
Chalonnes sur loire (history)
It' the photo of the church with a fisher in the past. There are two churches in Chalonnes sur loire. In the photo it's St Maurille, the best known and oldest church of my town.
It's the St Pierre Tower. It's part of the medieval castle. It was built in 1096 and it was given to the Bishop of Angers.
This is the bridge of Chalonnes it was destroyed during the Second World War. There are three bridges in Chalonnes & they all cross the Loire. The bridge on the photo is the first bridge.
It's the bridge today: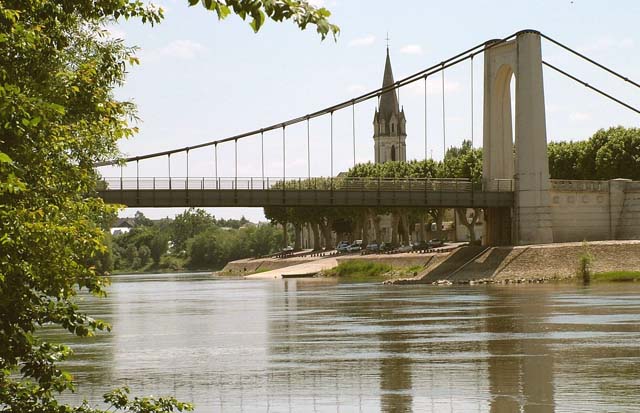 It's the emblem of Chalonnes with the bridge in the background and the Notre dame church :
Sports
It's the Chalonnes's football team:
The football team of Chalonnes is not very good (1st division)
In Chalonnes there are a lot of sports such as football, basketball, Table Tennis, Judo, Karate, canoeing, …
In Chalonnes there is the trial's team :
Chalonnes is in the north west of France; it's has a temperate climate
Chalonnes is here on the map of France:
The name of the mayor of Chalonnes is Stella Dupont :
Chalonnes is in the Maine et Loire area and in the Pays de la Loire district. It's not a very big town, it has around 6000 inhabitants.
But there are a lot of shops (5 bakeries, 2 pharmacies, and a lot of clothing stores)
In 2008, Chalonnes sur Loire had 6279 inhabitants. The town occupied the 564th place in the country,
while it was 662nd in 1999 and 15th in the departement for 363 cities.
page revision: 28, last edited: 15 Jan 2012 19:29