Siegfried E's place
Comments
LA FLÈCHE
La Flèche is the twelvth city of the department and the first tourist pole of the valley of the Dormouse in Sarthe. La Flèche and its 17000 inhabitants is in a community full of Art and History, examples of this would be the Prytanée National Militaire (originally Collège Royal Henry-Le-Grand, which is a French school managed by the military), Henri IV and Leo Delibes ( Light opera, the most used in the world of cinema).
La Fleche is 45 kilometers from Le Mans and Angers.
->Prytanée National Militaire in La Fleche
The Prytanée National Militaire was created by henri IV in 1603. Its mission was to teach the youth science, honor and virtue.The prytaneum in Athens of Périclès was the house of prytanes, magistrates of the Greek city.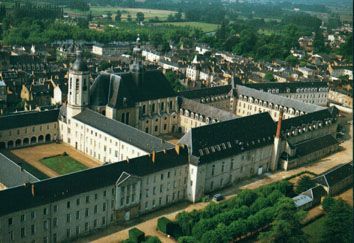 .
This name was thus taken in the XIXth century to indicate the establishment.
The prytaneum is the first military high school in France and, after their high school diploma (the A-levels), the pupils prepare for The École Spéciale Militaire de Saint-Cyr (ESM, literally the "Special Military School of Saint-Cyr")
This is a saint's Cyr uniform
->Leo Delibes in La Fleche
Léo delibes is a French composer of the XIXth century. He composed Ballets: the source (1866 ) ; Coppélia, and Opera, as Lakmé.

this is Leo Delibes with the Indian princess Lakmé.
——> Lac de la Monnerie in La Fleche
The lake of the Monnerie is a lake for bathing and which is lined with fine sand, we can go around it on our bikes, on rollers, or on foot, etc…..

In definitive the lake of the monnerie is a place dedicated only to leisure activities
goodbye
page revision: 13, last edited: 31 Dec 2011 14:02